Egnergy
Energy Efficiency for Industrial Manufacturing Facilities
in Texas and Mexico
Lower your energy consumption
Defining energy savings opportunities through data collection.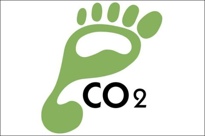 Would you like to increase to your bottom line this year? Do you have funding for energy savings however you are not sure where to start? Are you tasked with lowering your carbon footprint this year?
If you answered yes to any of these questions, then give the engineers at Egnergy a call to begin your journey to energy savings. Egnergy specializes in energy savings projects customized to your specific needs. Our engineers are experienced developing effective and creative solutions that lower energy consumption and improve plant uptime and reliability. And we collect the data to prove it!
Give us a call today (210) 560-6568 to schedule a free on site consultation.
What we do
Egnergy provides more than just energy audits See Examples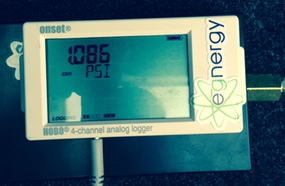 Our experienced engineers will install energy monitoring equipment on your largest electricity loads to determine the highest potential for energy savings. A detailed report will be presented showing potential energy savings along with return on investment for purchasing and installing new equipment. Once the new equipment is installed and running our engineers return to verify the energy savings. If we do not meet the return on investment (or efficiency increase equivalent) we promised we refund the cost of the audit!
Our staff of certified, highly-trained engineers are ready and equipped to take on any job you have.
Sure, you have heard it all before: fix your leaks, replace your light bulbs, install a variable frequency drive, or change the temperature in your facility, but how much can you add to your bottom line from doing these things? How do you know that the new LED lights will pay for themselves in a reasonable amount of time? How do you know that the person performing the audit is not just pushing their own agenda?
Compressed air and steam leaks
Air conditioning and chiller systems
Compressed air systems
Steam generation
Lighting
Heating and drying processes
Solar power generation
Pumps and fluid transport systems
And more
Call us today for an onsite consulation (210) 560-6568
Design Services
Are you moving to a new building or planning an expansion of your plant. Let our engineers help you by designing your plant infrastructure for current and future expansion.
Troubleshooting
Do you have a pesky production problem that no one can figure out? Would you like to streamline the processes within your facility? Our engineers can install monitoring equipment to catch the small problems that happen when no one is looking.
Testimonials
Look what our customers have to say about Egnergy.
The services that are offered by Shane Egner are founded on the critical reliability that is demanded by global manufacturing companies such as BSNmedical Inc. His expertise in compressor efficiency and predictive maintenance allow Shane to analyze energy consumption to a finite degree. In BSNmedical's experience working with Ingersoll Rand, Shane's recommendations rendered BSNmedical a capital project for a new variable speed drive compressor and condensate system with an ROI under 18 months. It's my professional opinion that Shane's dedication to energy savings will produce practical solutions to any manufacturing site.
Ricardo Rivera
Project Engineer
BSNmedical
Contact Us
Would you like additional information or an onsite visit for a quotation? Use this form or give us a call at (210) 560-6568